In conversation with Lisa Ranieri
Carrying on her family name through clothing is something Lisa Ranieri will always be proud of. Lisa, the force behind Valente the Label and The Style Capsule on Rundle St, says it is an honour to combine her two passions — family and fashion — every day. Lisa recently presented her spring/summer collection in an afternoon of food, fashion and fun as part of ADL Fashion Week.
What Is your brand's vibe?
Valente, the name of my brand, is my maiden name meaning valiant and strong, and that is my brand's ethos. My designs are made to empower all by creating confidence in the individual wearing them. The designs are classic yet edgy, chic yet effortless and include jumpsuits, playsuits and the all-time favourite blazers, pants, and short and skirt sets in block colours.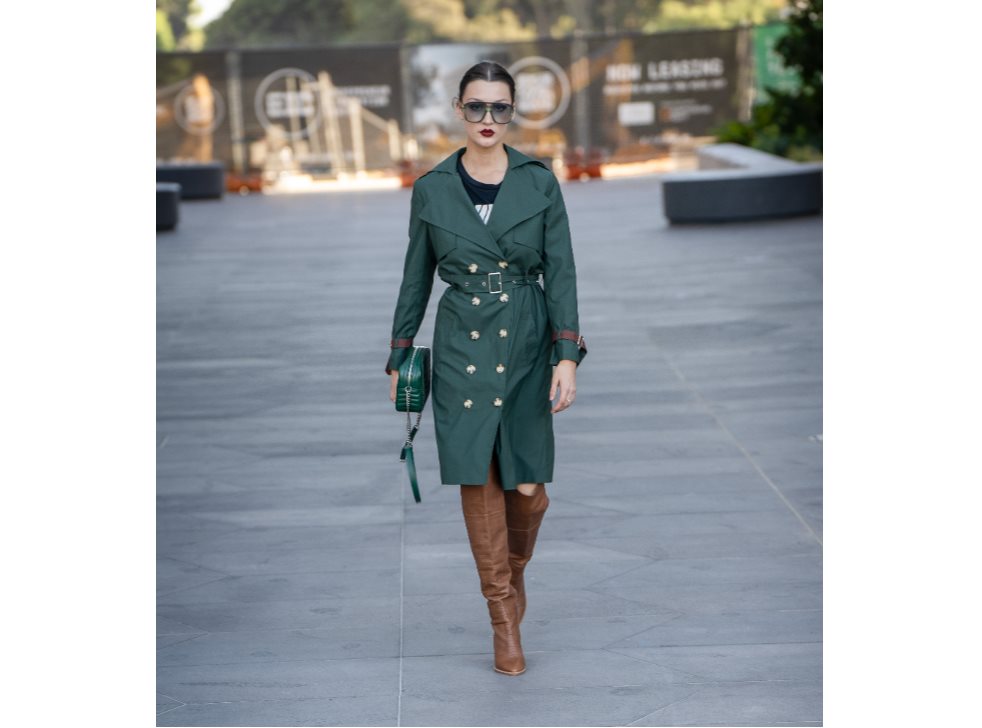 Torre Trench
When, and why, did you start your brand?
I started my brand in 2019 to provide an honest connection and feeling of empowerment. It celebrated size diversity to support the important work of The Butterfly Foundation that helps those with eating disorders and body image issues. My designs range from a size 4 to 18, and a portion of each sale goes towards this charity.
Describe your fashion journey.
My grandmother was a dressmaker and I have always enjoyed fashion. When I was growing up, I would source patterns and fabrics for my grandmother to make me and all my stuffed toys clothes. After working in a variety of roles across the fashion industry — from hairdressing to clothing — where I gained over 20 years' experience, it felt like a natural progression to open my own boutique The Style Capsule, located on Rundle Street, and create my own label Valente The Label.
What about the dynamic of the fashion scene — how do you support each other?
Adelaide houses an array of amazing designers, and that number continues to increase. I have found that the people on Rundle Street's fashion scene have always been willing to show their support and encouragement by sharing advice and understanding the pressures of the industry.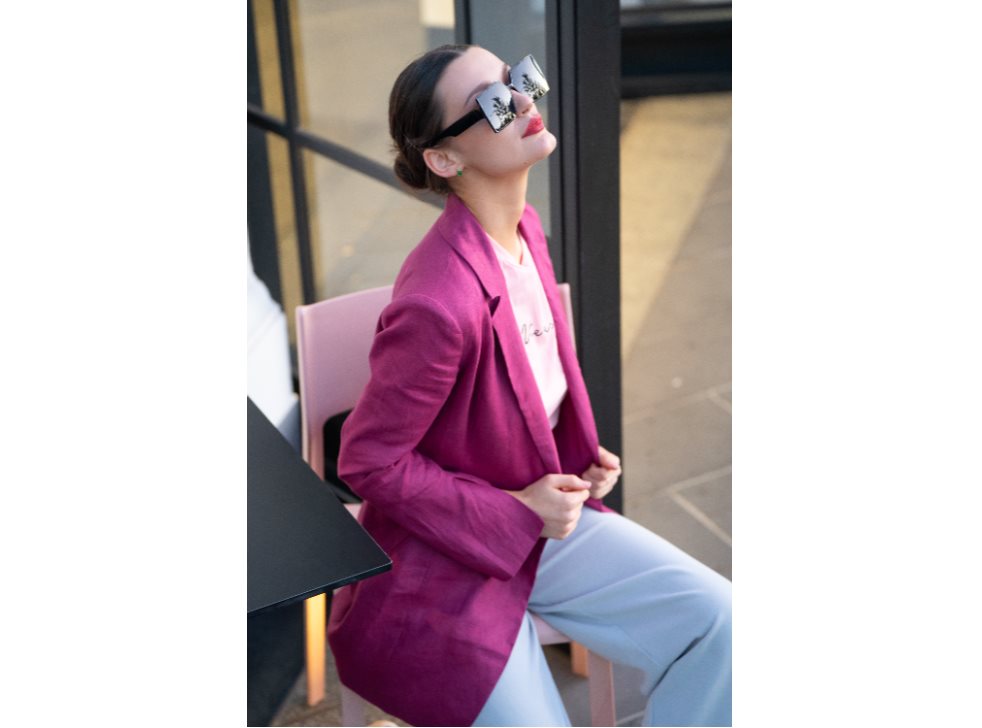 Bellagio Blazer
What has been your biggest achievement?
I think my biggest achievement would have to be creating Valente The Label. It has taken a lot of perseverance and endurance, but I get so much joy in seeing people's confidence increase when wearing my designs. It creates so much happiness. It also means a lot to me to carry on my family name in this special way as my family is very important to me.